Wildlife Wing of Madhya Pradesh Forest Department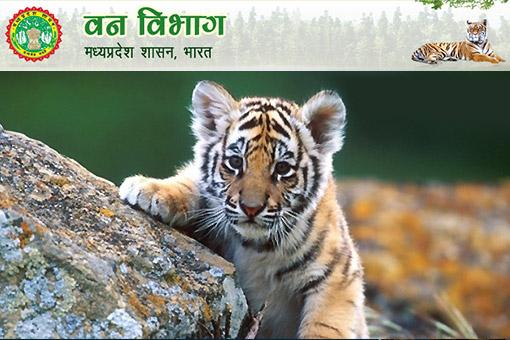 Madhya Pradesh was the first State to enact the Wildlife (Protection) Act, 1972 on 25th January 1973, but the history of Wildlife Management in the State is even older than the State itself. The formal efforts to conserve the wildlife of this landscape began with establishment of Kanha Sanctuary in 1933. Later, in the Post-Independence era the State enacted Madhya Pradesh National Parks Act in 1955, later the Wildlife (Protection) Act superseded the above Act.
As per the provisions of the Wildlife (Protection) Act, 1972, Madhya Pradesh State has notified 10 National Parks and 25 Wildlife Sanctuaries. The State has 6 Tiger Reserves (combining parts of National Parks and Wildlife Sanctuaries) namely Kanha, Pench, Satpura, Bandhavgarh, Panna and Sanjay. Along with providing rich habitats for Tiger as an umbrella species, the Protected Areas (PAs) and Forests of the State provides home for many other threatened species like Gangetic River Dolphins, Ghariyal, Great Indian Bustard, Lesser Floricans, Forest Owlet.
Madhya Pradesh State is home to over 308 Tigers (Source: WII, Tiger Census 2014). Out of the 11 Indian Global Priority Sites for Tiger Conservation identified by IUCN, six sites are in the Central Indian Landscape. Tiger Reserves of Madhya Pradesh and their adjoining Landscapes form major part of these Sites.
The State animal of Madhya Pradesh - Hard Ground Barasingha is found exclusively in Kanha Tiger Reserve of the State. Through holistic conservation approach and effective management practices, the State has seen rise in population of this symbolic deer species which was once on the verge of extinction from the Earth. Paradise Flycatcher, locally known as Doodhraj is the State Bird of Madhya Pradesh.
The Wildlife Wing of MP Forest Department is headed by the Principal Chief Conservator of Forests (Wildlife) and Chief Wildlife Warden and it oversee implementation of policies and programs for Wildlife Conservation and Management in the State.